Is your dad all about gizmos and gadgets? This Father's Day is the perfect time to show Dad how much you appreciate him by getting him a shiny new tech toy! It's hard to figure out the perfect gift for dads – they never ask for much! Thankfully there's a variety of electronics to choose from, no matter what your dad is interested in.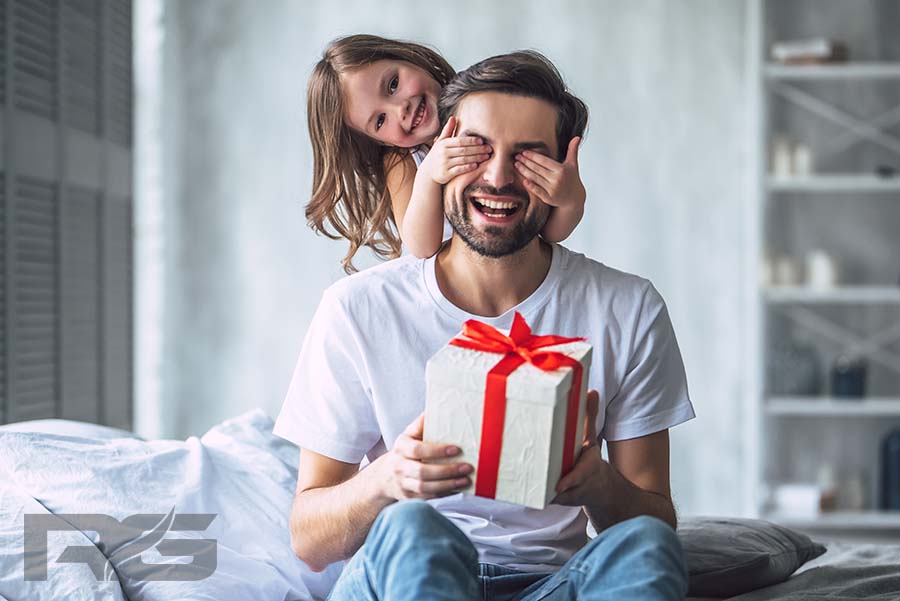 Entertainment Gear
Does your dad love movies? Next time he watches his favorite flick, he might want to do it in style. Give him the experience of a movie theater right at home with a new entertainment setup. A Sony 4K Blu-ray player is able to play Ultra HD movies with the most enhanced picture and sound. Want to kick it up a notch? Pick up a sound bar with a subwoofer to get the highest quality audio and surround sound.
Gaming Gear
When's the last time Dad got a new game console or a new game? If you're dad loves to lose himself in video games, consider getting him a fun new console, like the Nintendo Switch or Sony PlayStation 4. Already got a system? Surprise him with his new favorite game!
Computer Gear
Take a look at your dad's computer hardware – he may be in need of an upgrade! ASUS Chromebooks are speedy, lightweight computers, complete with a touch screen and a hinge for added flexibility. Maybe he wants something simpler: a tablet like a Samsung Galaxy Tablet or Apple iPad is a great way to let your dad surf the net without the hassle of a big machine. Other computer accessories that make great gifts are hard drives, keyboards, and wireless mice.
Fitness Gear
Does your dad love to get in shape? Get him a Fitbit to help him track his performance and upgrade that dad bod to beach bod! Pair that with a great pair of high quality headphones or earbuds so that he can rock out to his favorite songs while he's getting his daily steps.