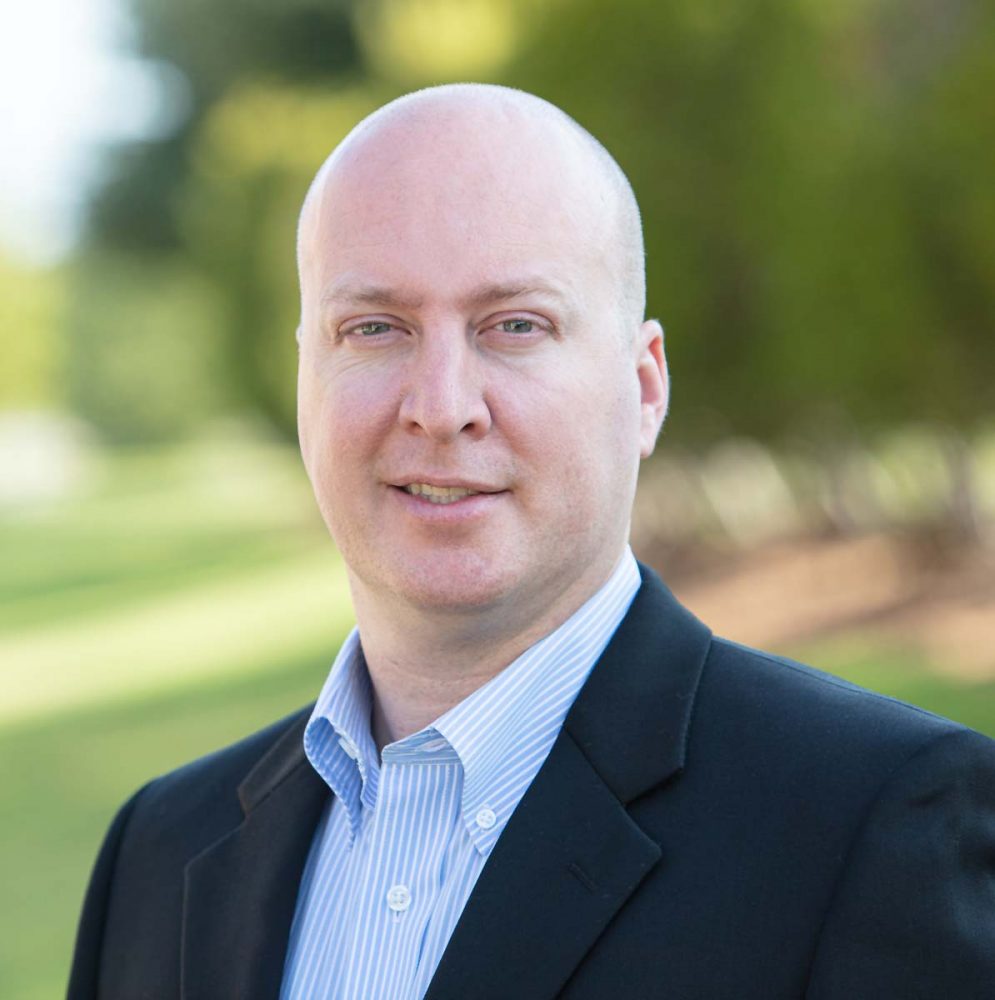 Ryon Gross is the founder and CEO of Local Leap Marketing and Morning Life Apparel. Both are located in the Dallas / Fort Worth area. Local Leap offers website design and local SEO services for clients across the globe. When you partner with Local Leap, you gain the experience of a full-service, digital marketing agency.
Ryon brings over 20 years of marketing experience to every project. He knows a thing or two about obtaining longevity as a digital agency. During his career, Ryon has been able to stay on the cutting edge of web design technology and he has helped over 500 companies remain competitive.
Are you truly reaching your audience? This is one of the first questions Ryon asks business owners when he meets with them; and he considers it his job to see to it that they are. Ryon is passionate about helping small businesses succeed. He understands that, given the digital marketplace we operate within today, audience reach is greater than ever. Ryon is determined to have his clients capitalize on the benefits technology has served up in this modern age.
Local Leap operates with two over-arching service fundamentals. First, they take the time to fully understand the client so as to build a website that not only conveys relevant information, but also reflects the personality of the business. Second, Local Leap creates marketing strategies and audits to keep your business' digital presence consistently at the forefront.
Having founded several enterprises, Ryon brings business acumen to the table. He revolutionized property maps in the state of Texas by managing the conversion of 80+ counties to a Geographic Information System (GIS). He also created one of the earliest digital download websites for GIS data for public purchase and consumption. His work in the GIS space was a natural corollary to his latter founding of Camden Scott Properties which focuses on real estate investments and property management.
As a dedicated family man to his wife Amy and three kids, Ryon understands the reason we're reaching for that audience in the first place. His goal is to help small businesses succeed without taxing the personal lives of the founders and operators. Click here if you're interested in working with Ryon and his team.
What clients have had to say about Ryon:
★★★★★
"Ryon and his team are very easy to work with. They always take care of changes and issues right away . They keep our company in the front of the web and they always find ways to make our website the best it can be. When I go to do bids I get compliments on our website." Perry H.
★★★★★
"I own a consulting company and have had the pleasure of partnering with Local Leap Marketing. I support several small businesses and he has recently become an integral part of the platform of services I offer my clients. He is a great web designer and a nice guy on top of that!" Steve S.
★★★★★
"I've worked with many SEO/Web designers in the past. I'm a previous owner of a large successful floral shop in McKinney, TX. and Ryon tops all of my previous web designers. It's amazing how fast and dedicated he is. Ryon worked over the weekend and after hours to get me up and running. If you're looking for a top notch web designer then you don't need to go any further. I just can't say enough great things about Ryon." Harry W.
★★★★★
"As a small business owner starting my own company I was extremely particular about web design and I was constantly changing ideas, tweaking content, and re-establishing direction. Ryon stuck with me every step of the way he has been an absolute joy to work with, responsive, insightful, and talented. I would wake up with a vision for the site and by the end of the day Ryon would bring it to life! Superb customer service, a wealth of knowledge, a generous spirit- thank you Ryon for a job well done!" Tiffany H.
★★★★★
"Working with Ryon has truly been a wonderful experience. I don't consider myself a technology savvy person, but working with Ryon has given me that piece of mind. I know that I can always count on him for any questions and concerns I have with my website. He is easy to communicate with and always keeps me updated with everything. I'm so glad I chose his company and I know I will stay as a client for as long as I can." Cindy B.
★★★★★
"I have had the pleasure of working with Ryon on different websites for multiple organizations over the years and have always been extremely pleased with his work and professionalism. He is our "go-to" guy for any level of assistance in managing our websites or helping us with design aspects. His services are reasonable and Ryon addresses our requests almost immediately, every time! Although Ryon's Web Design is located several states away from our business, we feel like we have a local provider that we can trust. Thanks, Ryon!" Katie S.