We make technology easy for small businesses. We understand that the right computer hardware can be a significant catalyst for business growth. Let's explore our curated selection of top hardware and computer solutions, specifically tailored to boost productivity and scalability for your business.
Computers and Laptops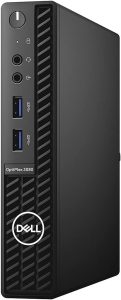 Dell OptiPlex MFF Micro Form Factor
The Dell OptiPlex MFF (Micro Form Factor) is designed to meet the demands of modern workplaces that require robust performance in a compact design. This micro desktop, part of the respected OptiPlex series, is an excellent choice for businesses seeking a space-saving yet powerful computing solution. Its small footprint doesn't compromise on capabilities, as it's packed with versatile features that cater to a range of business needs. Whether for seamless data management, effective multitasking, or dependable everyday operations, the OptiPlex MFF is crafted to optimize productivity and efficiency in your small business environment.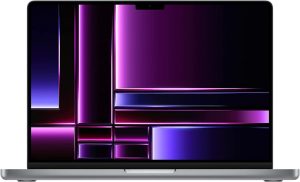 Apple MacBook Pro Laptop
The Apple MacBook Pro is known for its seamless blend of functionality, power, and sleek design. It is favored by professionals worldwide, primarily for its robust performance and reliable operating system. The MacBook Pro provides an immersive user experience, making it ideal for an array of tasks from data processing and analysis to creative endeavors like graphic design and video editing. Its sturdy, elegant design coupled with an intuitive interface makes it a top choice for businesses and individuals who value efficiency, productivity, and innovation.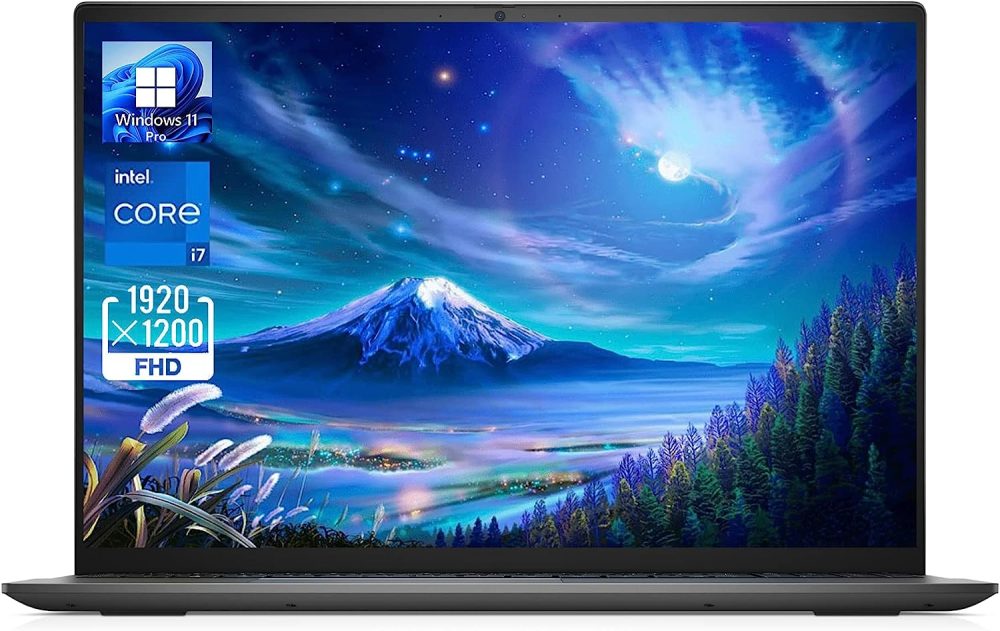 Dell Vostro
The Dell Vostro series is designed with small to medium businesses in mind. The laptops in this line embody a blend of affordability, dependability, and performance. Boasting sleek designs and user-friendly interfaces, they are equipped with all the necessary features to handle your day-to-day tasks smoothly. With robust build quality, impressive battery life, and Dell's renowned customer service, the Vostro series stands as a reliable choice for professionals seeking efficiency without compromising on the essentials. Whether it's managing spreadsheets, creating presentations, or conducting virtual meetings, Dell Vostro laptops offer a balanced solution to fulfill your business needs.
Business Servers
Dell PowerEdge T40: Your entry into server computing. The T40 is easy to set up and run, providing the power your business needs to get started.
HP ProLiant ML30 Gen10: This server provides a complete set of embedded security features to protect your business data.
Printers
Epson EcoTank ET-4760: A wireless all-in-one offering cartridge-free printing with easy-to-fill supersized ink tanks.
Brother HL-L2370DW: An affordable, fast, and reliable monochrome laser printer perfect for small businesses.
Network Equipment & Routers
Netgear Orbi Pro: A mesh Wi-Fi system that offers reliable internet coverage, even for larger office spaces.
Cisco RV340 VPN Router: Secure, fast, and reliable internet access with enterprise-class features.
At Ryongross.com, we are committed to providing the best hardware/computer solutions to help your small business succeed. Our team of tech experts is available for guidance and support. Contact us today for personalized solutions designed around your business needs.