My DJI Mavic Pro 4K Quadcopter Review
There are a handful of extraordinary drones on the market, however there one company that is completely commanding the market, DJI. Their most recent drones are probably the best we've ever had the change to review. As far as top of the line cameras that take to the sky, DJI is standing out. One of their best options for quite a while is the Mavic Pro, a collapsing quadcopter that is amazingly simple to fly and delivers some sublime flying shots.
The DJI Mavic Pro is a perfect option for people or businesses that want a drone that's compact, but still has all of the high-end features of a commercial drone. Its compact size hides a high degree of complexity that makes it one of DJI's most sophisticated flying cameras ever. 24 high-performance computing cores, an all-new transmission system with a 4.3mi (7km) *range, 5 vision sensors, and a 4K camera stabilized by a 3-axis mechanical gimbal, are at your command with just a push of your thumb or a tap of your finger. *Unobstructed, free of interference, when FCC compliant. Click here to purchase on Amazon!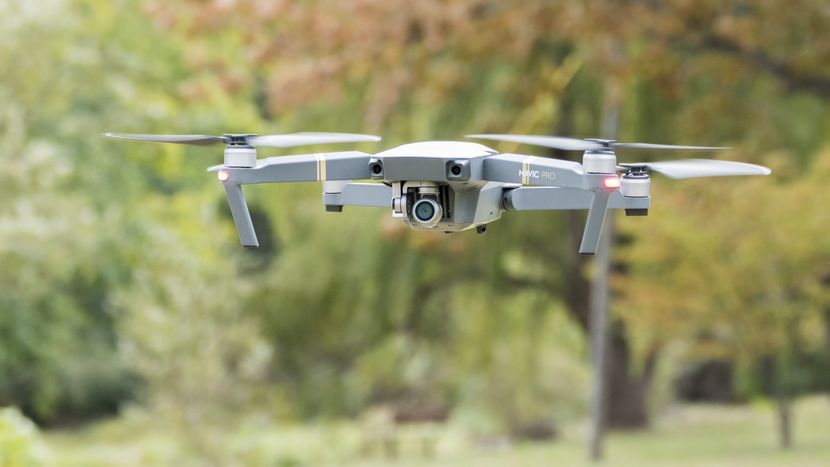 In the box
DJI Mavic Pro Manufacturer Accessories:
1 x Aircraft
Remote Controller
2 x DJI Intelligent Flight Batteries
16 GB microSD Card
3 x 8330 Quick Release Folding Propellers for Mavic Drone
Gimbal Clamp
Charger
AC Power Cable for Charger
Micro-USB Cable
RC Cable for Mavic Controller (Lightning)
RC Cable for Mavic Controller (Reverse Micro-USB)
2 x RC Cable Slider
We even used the Mavic Pro for our corporate commercial to highlight our office and the surrounding area. Check out the video here. The commercial was produced by RDM Productions in Plano, TX. They actually recommended the Mavic Pro which is what sparked my interest.
DJI Waterproof Carrying Case
This was a great addition to our purchase. It's decently priced and seems extremely durable. With customized-cut foMade of high-density EVA material foam and ABS Plastic,ideal waterproof case, support anti-carsh and anti-scratch when in emergency, give your a happy and comfortable triprm for 1x DJI mavic pro drone, 3 x intelligent flight batteries,1x remote controller, 1x AC adapter,keep it protected appropriately on vacation or outdoor activities.
The hard case can hold:
1x DJI mavic 2 pro/mavic 2 zoom drone
3 x Intelligent flight batteries
1x Remote controller
2 x SD card
2 x Rocker
1x AC power adapter,battery charger and car charger