Logitech USB Headset H390 with Noise Cancelling Mic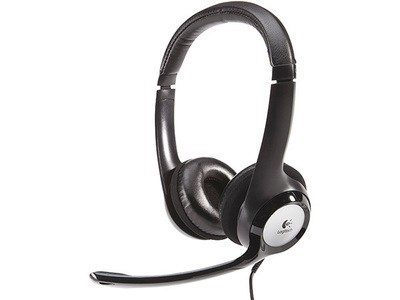 The Logitech USB Headset H390 has been a solid option for our office. We are impressed with the reliability and the durability of this headset. We have tried most of the headsets offered by Logitech and very few have performed as consistently as this one.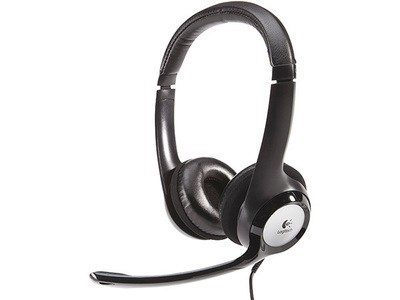 This is the perfect business headset for voice calls, Skype, webinars and more. The 7.64′ (233cm) cable is just long enough to give you the freedom to stand up and stretch during long conversations. You also don't have to worry about the issues that come with losing your wireless connection after a computer restart. This has happened way too many times for us.
The H390 USB Headset features an adjustable, padded headband and plush ear pads for outstanding comfort. Digitally enhanced USB audio provides superior sound clarity. Noise-canceling microphone blocks unwanted sounds even in a noisy room. Convenient in-line volume and mute controls offer easy access. Rotating microphone boom swings out of the way when not in use.
Experience clear, digital sound with the simplicity of a single USB plug-and-play connection. What's good about USB for headsets? The noise-canceling microphone cuts background noise-and rotates out of the way when you're not using it.
About Logitech
Logitech designs personal peripherals to help people enjoy a better experience with the digital world. They started in 1981 with mice, which (new at the time) provided a more intuitive way of interacting with a personal computer. We became the worldwide leader in computer mice, and have reinvented the mouse in dozens of ways to match the evolving needs of PC and laptop users.