Nest Hello Video Doorbell Review
I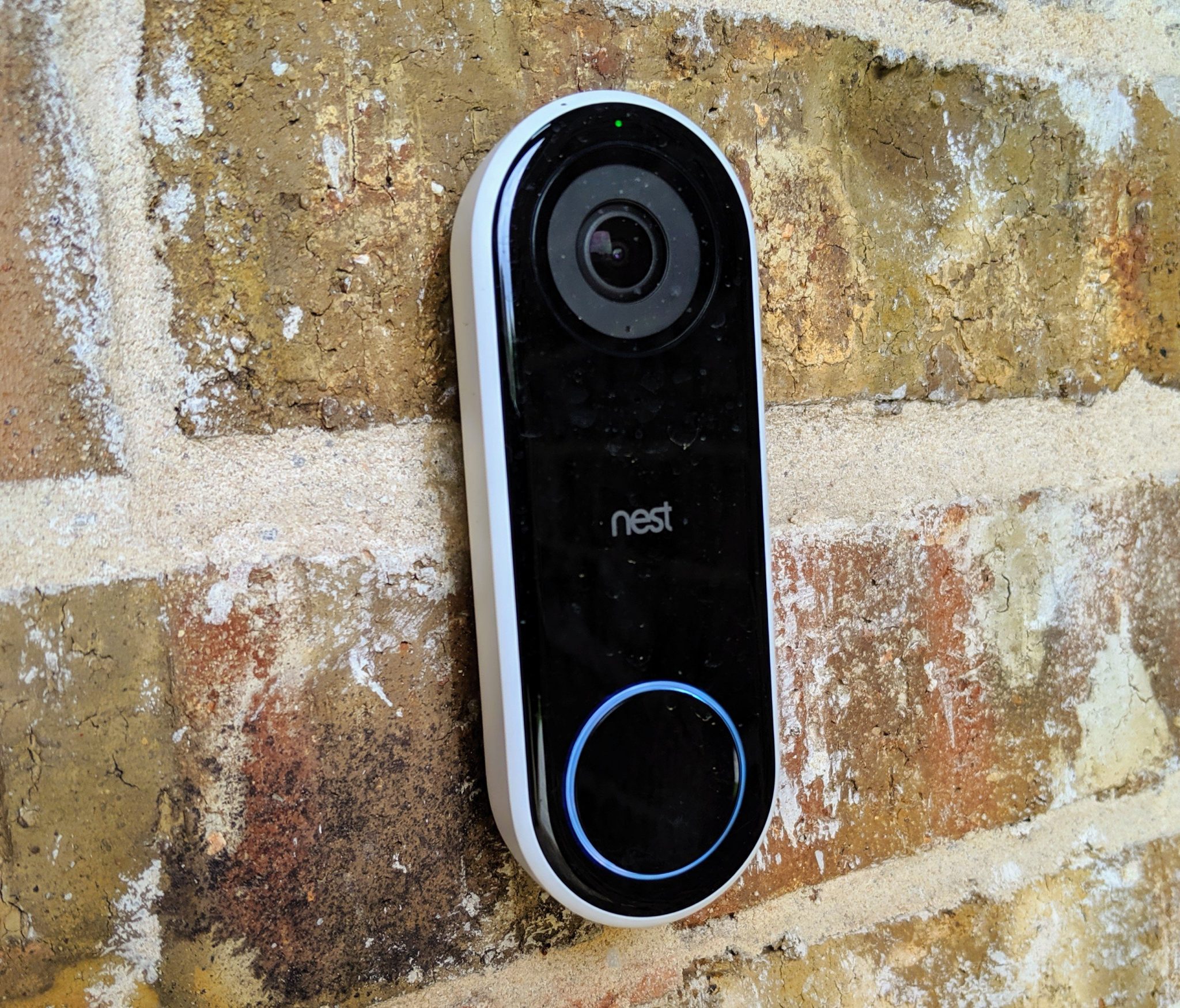 did quite a bit of research before purchasing a Nest Hello Video Doorbell and like the Ring doorbell, it includes a ton of features that's well worth the upfront cost. It's a little more expensive than Ring or other smart doorbell camera options, but it's a perfect addition our home so far.
Motion Detection
I found out pretty quickly that the motion detection on this thing is pretty legit. It allowed me to see my neighbor pull out of his driveway every morning at 5:00 a.m. It doesn't notify me of this but it's something I noticed in the event archive. Considering the end of his driveway is about 50 yards away, that's pretty good detection. I've also been very impressed with the ability to differentiate between people and animals or random movement in the flowerbed.
Peace of mind
Have you ever wanted to keep an eye on the family while you're at work? This camera allows you to do just that. It's nice to see when deliveries have been left at the front door and even communicate with random solicitors. A while back tried to sign for a delivery verbally while I was at work, but UPS didn't go for it. He did however offer to meet me at another one of his stops down the road so I could sign for the package. This was all communicated through the doorbell.
Doorbell Installation
The installation process wasn't too bad. It requires some basic around-the-house knowledge and there are quite a few videos on Youtube that walk through the process. The entire installation took about 30 minutes. I was also happy to notice they included a wedge which helped improve the viewing angle. The original bracket by itself left a blind spot when people were standing at the front door. The wedge now allows us to see everything on the front porch.
Features
There a lot of really cool features that come with the app. One of the features we really liked is the ability to mute the doorbell chime. this is a great option when the kids are napping and you don't want anyone waking them up. Another cool feature is the quick replies. These are built into the app and these pre-recorded messages can speak to a visitor if you don't want to respond.
Video Quality
I have included a few clips below to highlight the video quality. The quality may have downgraded a bit when I merged the clips into one video.
If you're looking for a solid doorbell camera, the Nest – Hello Smart Wi-Fi Video Doorbell
definitely has my recommendation.