Choosing the Right Equipment for Your Video Podcast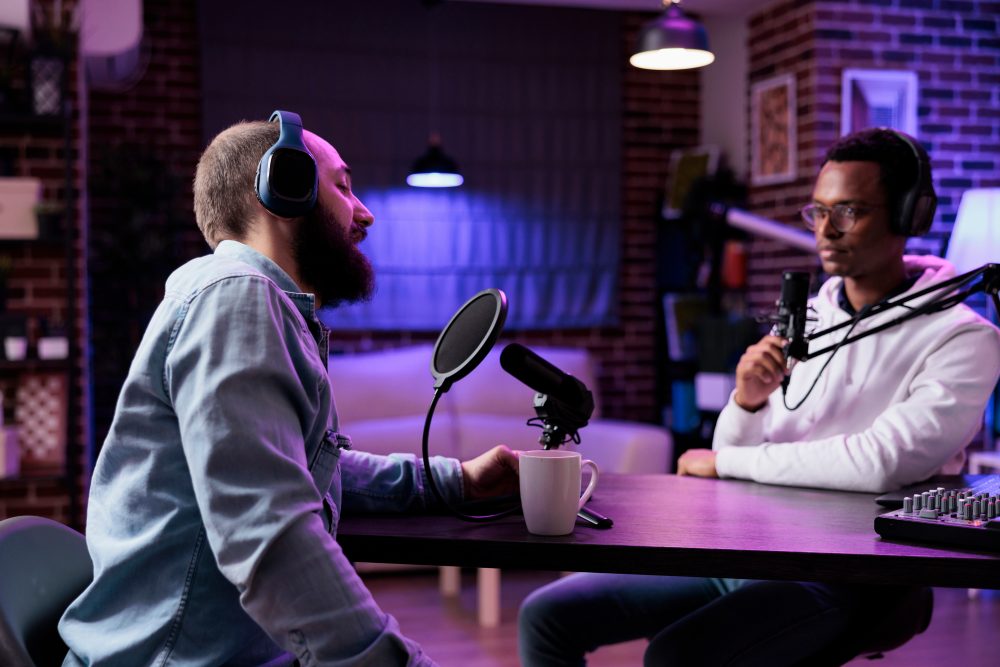 Deciding on the Perfect Gear for Your Video Podcast Success
Creating a video podcast is a great way to reach out to your audience and build a strong connection with them. However, having the right equipment is crucial to ensure that your podcast is of high quality. In this article, we will explore some of the best equipment for video podcasts, from the camera to the microphone, tripod, and much more.
Enhancing Your Video Podcasting with Sony ZV-E10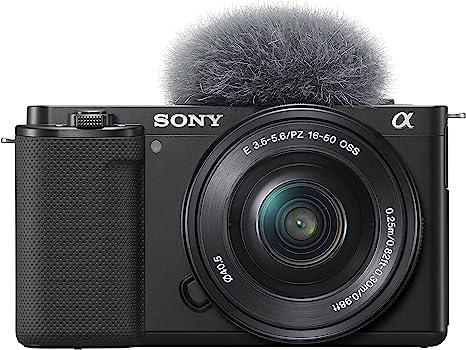 The heart of your video podcast setup is undeniably your camera, and when it comes to creating high-quality content, the Sony ZV-E10 stands head and shoulders above the rest. With an affordable price, including a kit lens, the Sony ZV-E10 is an investment that promises a return in the form of superior video quality.
The Sony ZV-E10 is designed to deliver exceptional video quality that can make your podcast visually appealing and professional. The camera is equipped with a 24.2 MP APS-C Exmor CMOS sensor that captures high-resolution videos, ensuring every detail is crisp and clear. It supports 4K video recording, offering four times the detail of Full HD. This means your podcasts will not only stand out, but they will also be future-proof as 4K becomes the new standard.
Compact in size, the Sony ZV-E10 is perfect for podcasters who need a lightweight and portable solution. Despite its small form factor, it boasts a robust construction that can withstand the rigors of daily use. The compact design also makes it easier for you to set up your podcasting studio, even in limited spaces.
Crisp and Clear Lens: Sigma 16mm f1.4 lens
A good lens can significantly enhance your video quality, and the Sigma 16mm f1.4 lens, priced at $409.95, is a superb option. This lens offers a wide aperture for excellent low-light performance and depth of field control, ensuring that your videos look professional and high-quality.
Reliable Support: SmallRig AD-01 Heavy-Duty Tripod with Fluid Head
A steady camera is key to professional-looking video, and the SmallRig AD-01 Heavy-Duty Tripod with Fluid Head, priced at $159, provides a sturdy and stable support for your camera. The fluid head allows for smooth pan and tilt movements, adding dynamic shots to your podcast.
Versatile Mounting: SmallRig Articulating Arm and Impact Super Clamp with Ratchet Handle
The SmallRig Articulating Arm ($18.29) and Impact Super Clamp with Ratchet Handle (2x$19.95) provide flexible mounting options for your microphone and other equipment. The articulating arm provides additional reach, while the super clamp securely attaches to various surfaces.
Elevate Your Setup: Impact Varipole and Extension
The Impact Varipole (2 pack for $169.95) and 59″ Extension (2x$36.95) are fantastic additions to your setup. They allow for height adjustments and ensure that your camera and other equipment are securely mounted at the desired height.
Exceptional Audio: Rode VideoMic Go II
Good audio is just as important as good video. The Rode VideoMic Go II, priced at $99, delivers clear, high-quality audio that will make your podcast sound professional. This compact and lightweight microphone is easy to mount and perfect for video podcasting.
Seamless Control: Sony RMT-P1BT Wireless Remote Commander
At $78, the Sony RMT-P1BT Wireless Remote Commander is a must-have for any video podcaster. It allows for wireless control of your camera, giving you the freedom to manage your recordings without interrupting the flow of your podcast.
Efficient Connectivity: Pearstone Stereo Mini Male to Stereo Mini Male Cable
The Pearstone Stereo Mini Male to Stereo Mini Male Cable, priced at just $3.99, provides a reliable connection between your audio equipment. This 6′ cable is long enough to provide flexibility in your setup without being cumbersome.
Reliable Storage: SanDisk 128GB Extreme PRO UHS-I SDXC Memory Card
Priced at $19.99, the SanDisk 128GB Extreme PRO UHS-I SDXC Memory Card offers reliable and high-speed storage for your video files. This card is designed to handle the high data rates of video recording, ensuring that your podcasts are saved safely and quickly.
Smooth Scripting: Parrot Teleprompter V2 Kit by Padcaster
Lastly, the Parrot Teleprompter V2 Kit by Padcaster
($99) is an excellent tool for keeping your podcast content smooth and professional. With this teleprompter, you can script your podcasts in advance and ensure that you deliver your content flawlessly.
Conclusion
Choosing the right equipment for your video podcast can significantly enhance its quality and professionalism. By investing in high-quality gear such as the Sony ZV-E10 camera, Sigma 16mm f1.4 lens, and Rode VideoMic Go II, you can ensure that your podcast looks and sounds its best. Other essential equipment such as a sturdy tripod, reliable storage, and a teleprompter will further improve your podcast production. Remember, the key to a successful video podcast lies in the quality of your content and the equipment you use to produce it. Happy podcasting!