Advantages of Using QuickBooks Online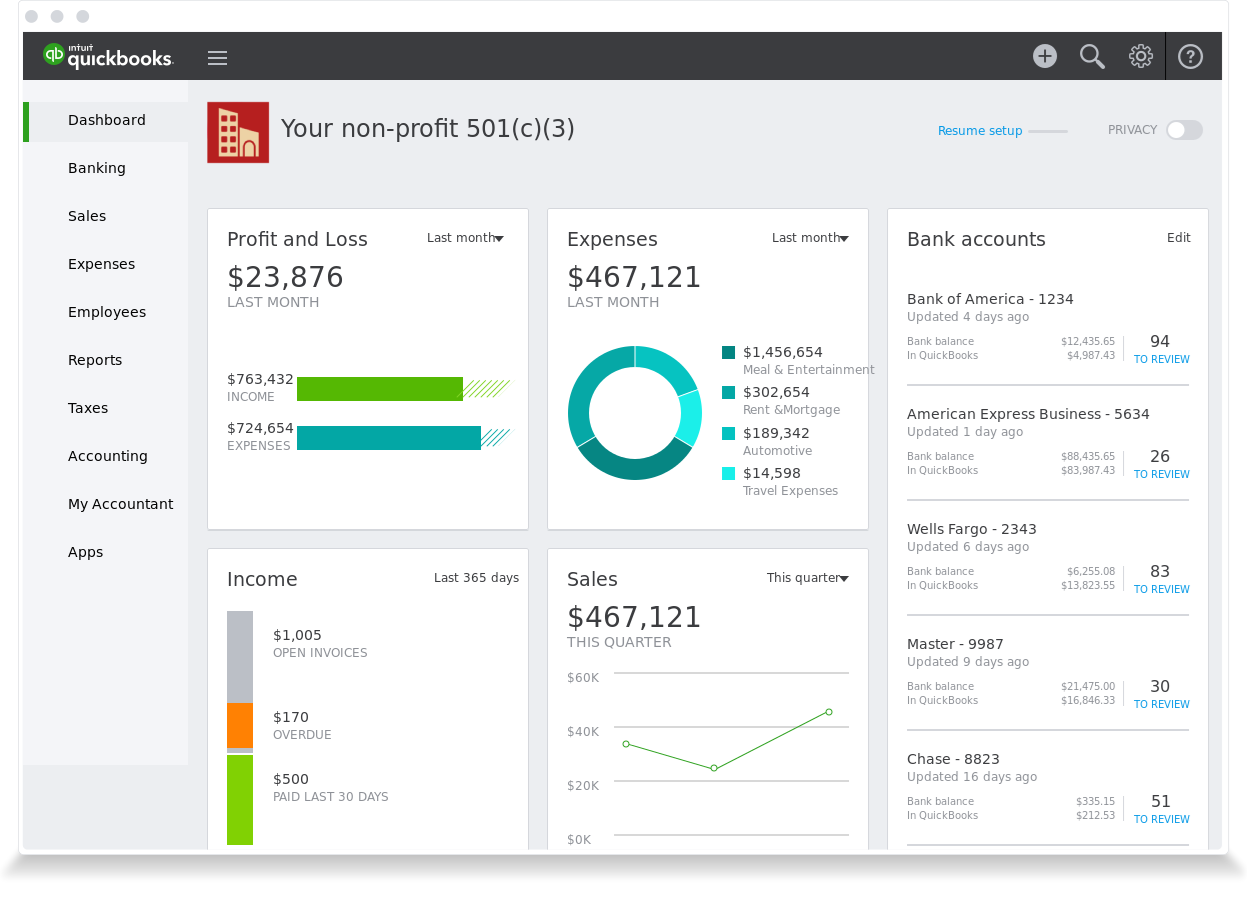 [vc_row][vc_column width="3/4″][vc_column_text]When you decide to start looking at accounting software, you may be overwhelmed with all of the options. Though it is a personal choice, there are many reasons why you might want to consider QuickBooks Online. Here are a few advantages of using Quickbooks Online
.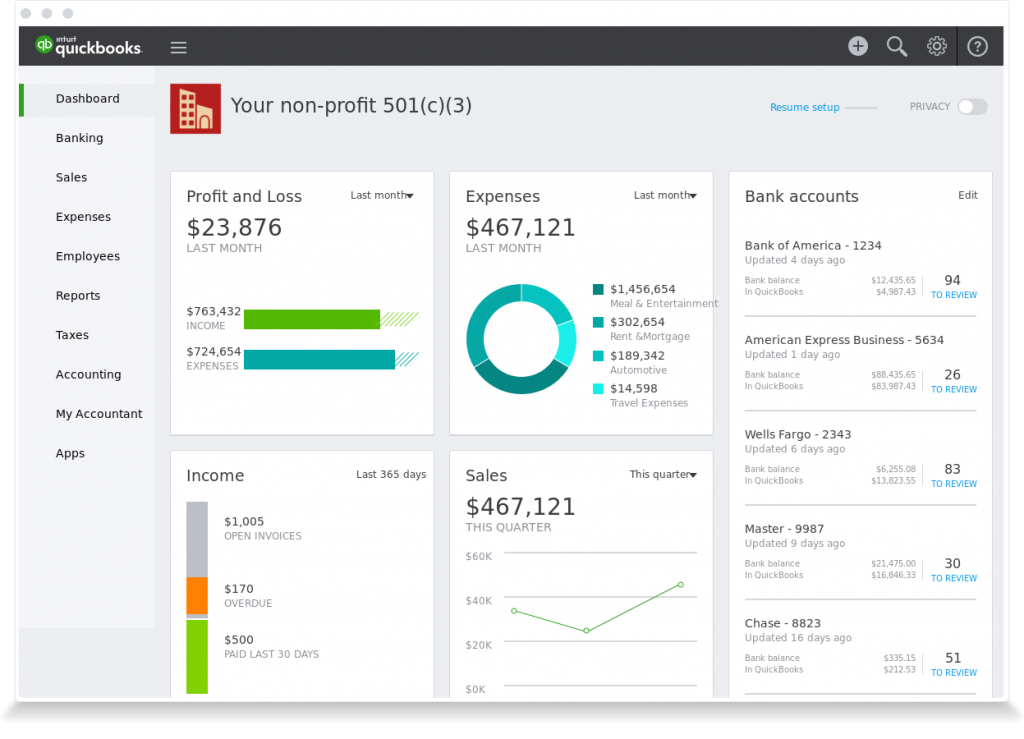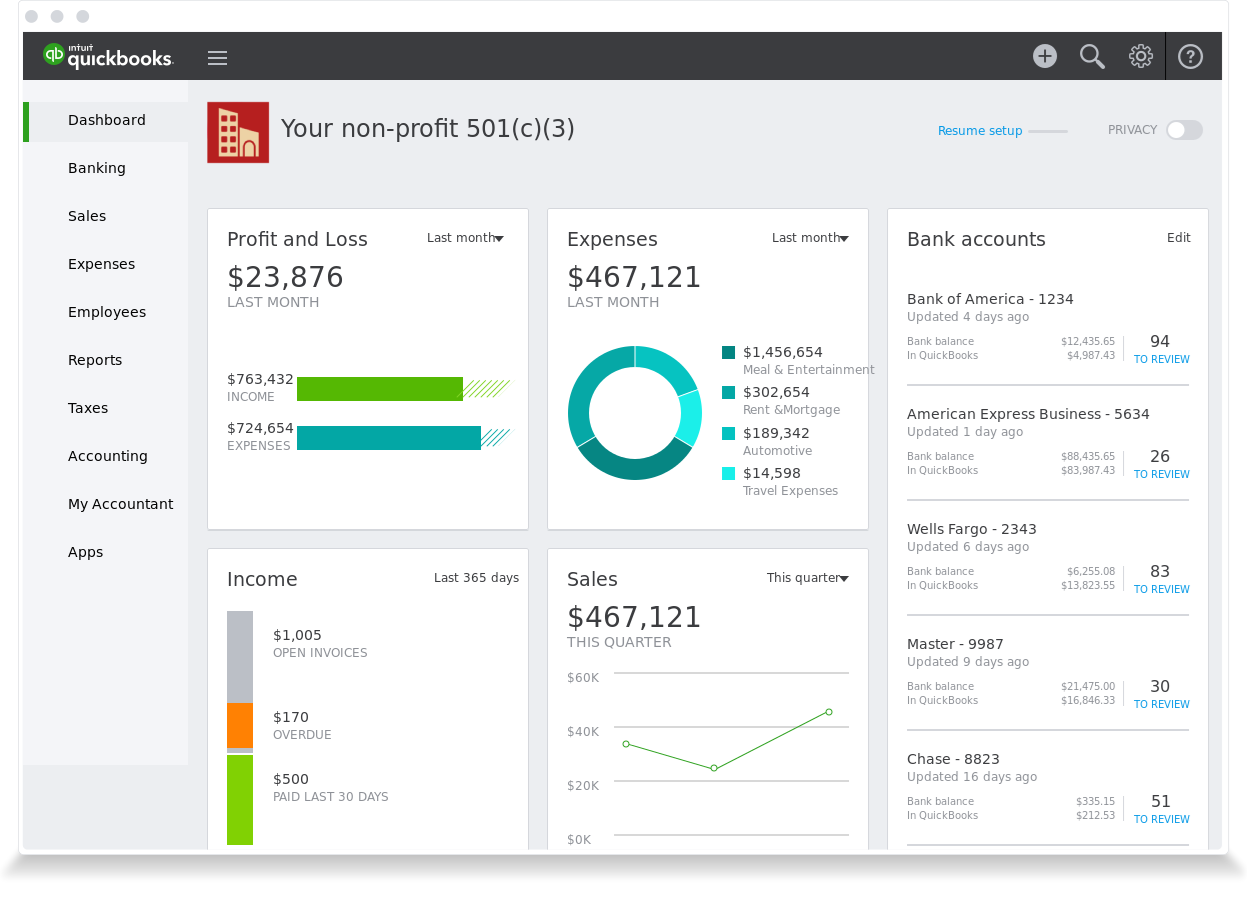 Able to share your account. With QuickBooks Online, you can access your bookkeeping any time that you need to but so can any employees who need to, as well as your accountant.
The employee who does payroll can keep up with it. Anyone who deals with invoices can quickly get on and update your data. Your accountant can look at your books whenever he or she needs to. This makes it a lot easier to keep your books up-to-date.
You can rest easy knowing that your data is secure. QuickBooks is dedicated to keeping your data safe with surveillance twenty-four hours a day seven days a week. They have backup generators and disaster protection systems in place.
Security is also important. Intuit is dedicated to using the best safeguards so that your (and your customers') data is protected. They offer firewall protection and state-of-the-art encryption technology, so you don't have anything to worry about.
QuickBooks Online offers automatic upgrades. Instead of having to take the time to make sure that your program is up-to-date, QuickBooks Online does it for you. You will receive all of your upgrades and updates overnight so it won't interrupt your day.
Though you may not want to use accounting software that is online, it could really help you grow your business. Not only can you share your data with your accountant and other employees, but you also don't have to worry about your data. Intuit is dedicated to making sure that your data is safe.
Contact us to help you get your accounting up-to-date with QuickBooks.[/vc_column_text][vc_raw_html]JTNDYSUyMGhyZWYlM0QlMjJodHRwJTNBJTJGJTJGd3d3Lmtxenlmai5jb20lMkZjbGljay04OTYxMTI1LTEyNTY1MzMxJTIyJTIwdGFyZ2V0JTNEJTIyX3RvcCUyMiUzRSUwQSUzQ2ltZyUyMHNyYyUzRCUyMmh0dHAlM0ElMkYlMkZ3d3cuYXdsdG92aGMuY29tJTJGaW1hZ2UtODk2MTEyNS0xMjU2NTMzMSUyMiUyMHdpZHRoJTNEJTIyNzI4JTIyJTIwaGVpZ2h0JTNEJTIyOTAlMjIlMjBhbHQlM0QlMjIlMjIlMjBib3JkZXIlM0QlMjIwJTIyJTJGJTNFJTNDJTJGYSUzRQ==[/vc_raw_html][/vc_column][vc_column width="1/4″][vc_raw_html]JTNDYSUyMGhyZWYlM0QlMjJodHRwJTNBJTJGJTJGd3d3LmRwYm9sdncubmV0JTJGY2xpY2stODk2MTEyNS0xMjY5NDE2NiUyMiUyMHRhcmdldCUzRCUyMl90b3AlMjIlM0UlMEElM0NpbWclMjBzcmMlM0QlMjJodHRwJTNBJTJGJTJGd3d3LnRxbGtnLmNvbSUyRmltYWdlLTg5NjExMjUtMTI2OTQxNjYlMjIlMjB3aWR0aCUzRCUyMjEyMCUyMiUyMGhlaWdodCUzRCUyMjI0MCUyMiUyMGFsdCUzRCUyMiUyMiUyMGJvcmRlciUzRCUyMjAlMjIlMkYlM0UlM0MlMkZhJTNF[/vc_raw_html][vc_raw_html]JTNDYSUyMGhyZWYlM0QlMjJodHRwJTNBJTJGJTJGd3d3LnRrcWxoY2UuY29tJTJGY2xpY2stODk2MTEyNS0xMzI2MDU3MyUyMiUyMHRhcmdldCUzRCUyMl90b3AlMjIlM0UlMEElM0NpbWclMjBzcmMlM0QlMjJodHRwJTNBJTJGJTJGd3d3LnRxbGtnLmNvbSUyRmltYWdlLTg5NjExMjUtMTMyNjA1NzMlMjIlMjB3aWR0aCUzRCUyMjIxOCUyMiUyMGhlaWdodCUzRCUyMjQxNSUyMiUyMGFsdCUzRCUyMiUyMiUyMGJvcmRlciUzRCUyMjAlMjIlMkYlM0UlM0MlMkZhJTNF[/vc_raw_html][/vc_column][/vc_row]